Our July 2015 snack box included a mix of six different Japanese snacks and candies. The idea for this box was to introduce our subscribers to a bit of each category of snacks that Japan offers. These categories included corn puffs, rice puffs, pastries, chocolate, candy, and gum. Almost all of this month's snacks were sweet, save Umaibo's Corn Potage stick.
Shirakiku – Caramel Corn Puffs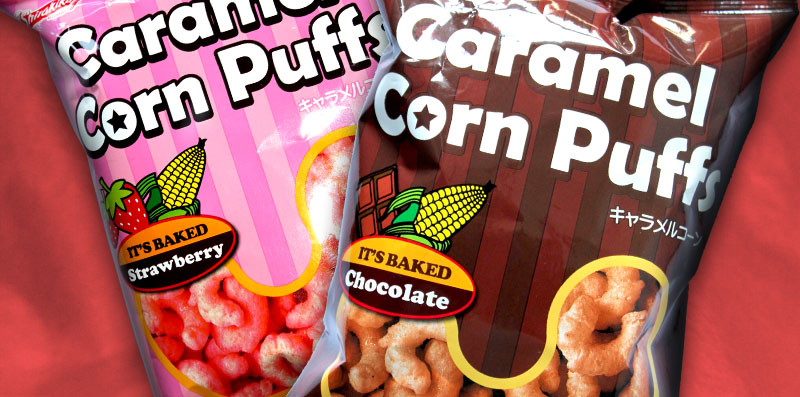 Our "chips" bag this month was a bag of Shirakiku's Caramel Corn puffs. Subscribers received either a bag of strawberry or chocolate flavored corn puffs randomly. These snacks are sweet on the outside and crunchy on the inside. Each corn puff is coated in a sweet sugary mix of chocolate or strawberry cream.
Riska – Choco Snack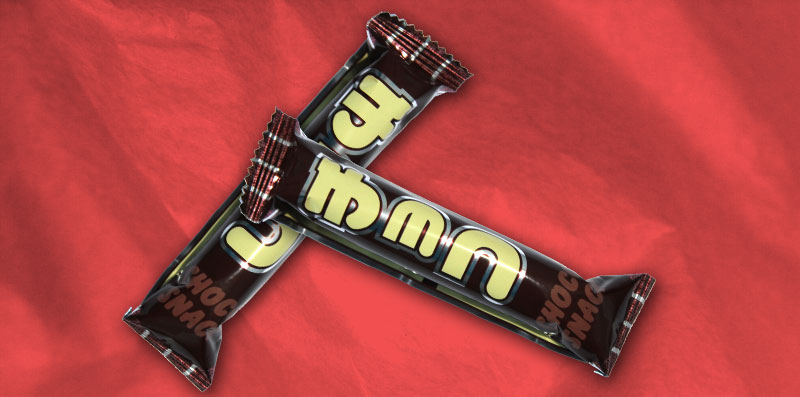 Riska's chocolate covered rice puffs were a fan favorite in July's Japan Yum Box. It may be small, but it packs a punch of chocolatey goodness if every bite and has you craving for more. Chances are you'll be seeing more of these in the future!
Umaibo – Corn Potage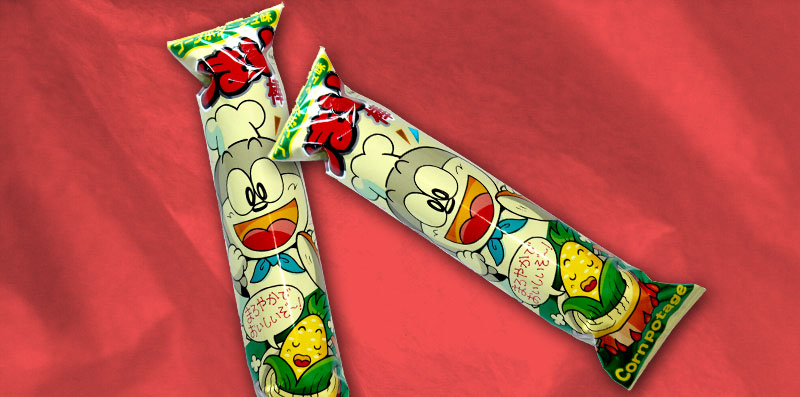 Umaibo is famous for their different flavored corn snack sticks. This month, our subscribers got to munch on corn potage corn snacks! What's corn potage anyway? Corn potage is a creamy corn soup that originated in France, but has since become very popular in Japan.
Soda Flavored Gum (Cola or Ramune)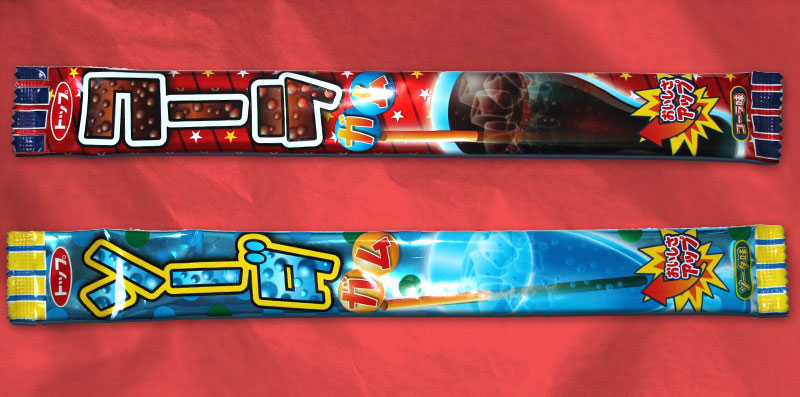 Gum comes in a variety of flavors, but a less common flavor you don't see much else in the world is Japan's soda flavored gum! Subscribers received either traditional cola flavor (brown) or Ramune flavored gum (blue)! In case you didn't know, Ramune is a very popular soda pop drink in Japan.
Traditional Waffle Cookies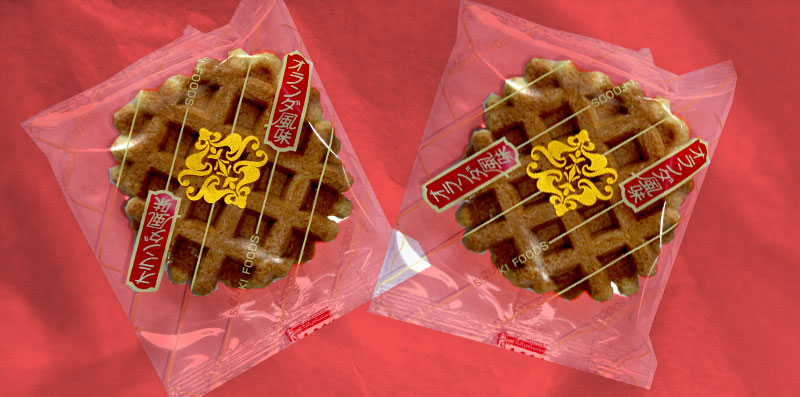 To add a touch more of savory sweetness to the mix, we added some traditional Japanese waffle cookies to each box. These delectable pastries are crunchy with a hint sweetness when bitten into.
Meisan – Cola Popping Candy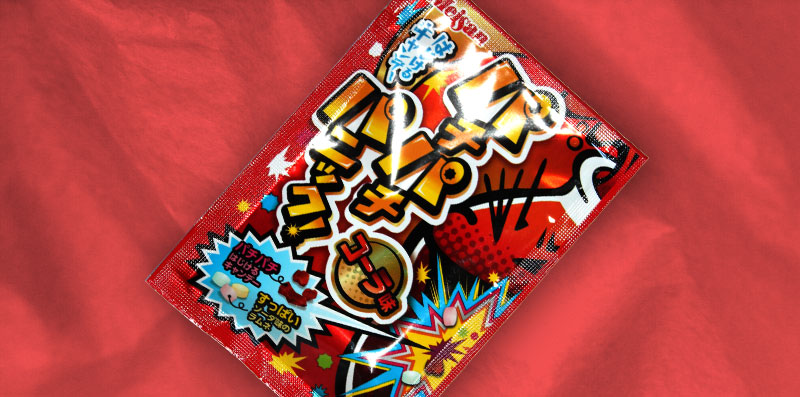 Lastly, our subscribers received a packet of Meisan's cola popping candy in their boxes! If you've ever had Pop Rocks and Sweet Tarts, this is a combination of both in one package with the flavor cola! This was another fan favorite of July's snack box and may be returning in future snack boxes.
Try Tasty Japanese Treats Today
Want to try out some crazy Japanese snacks yourself? Subscribe to next month's snack box and explore the unique Japanese snacks, candies, and treats that Japan Yum offers!