Our August Japan Yum box had a few improvements over our last box, including upgraded packaging, colored inserts, and most importantly, more snacks! While our July boxes only had 6-8 snacks, our August box (and future boxes) included 8-10 tasty Japanese snacks. Among the snacks, some fan favorites from the July box returned alongside the many delicious newcomers shown below.
Riska – Choco Snack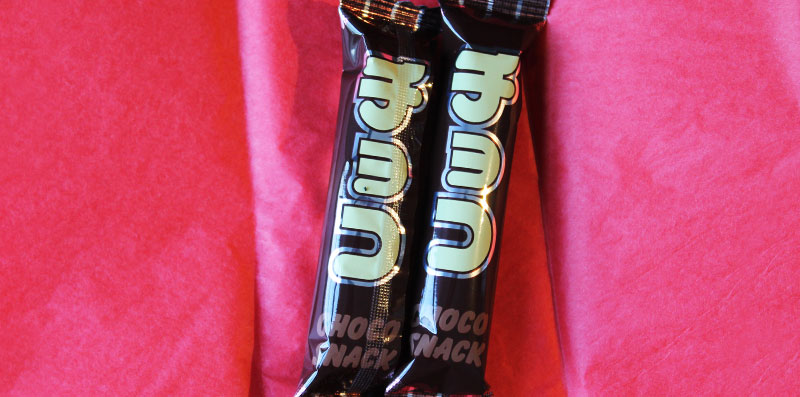 Since Choco Snacks were a fan favorite in our July snack box, we included them in our August box. Instead of one, subscribers received two this time around. Double the chocolatey rice puff goodness!
Hapi – Doraemon Dorayaki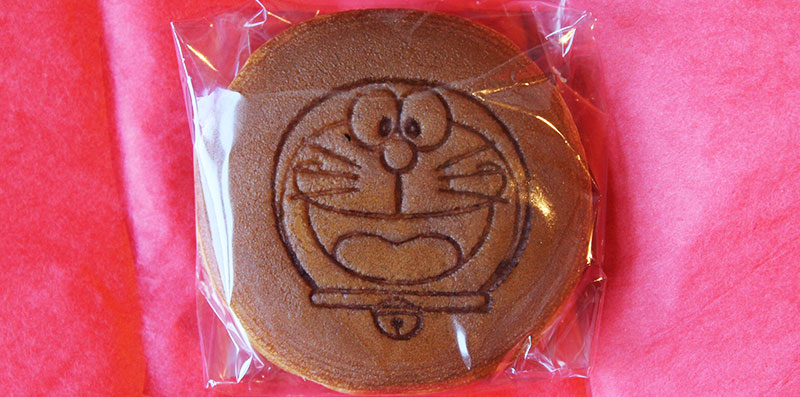 One of our new snacks this month features a popular Japanese anime character: Doraemon! These Doraemon dorayaki are sweet pancakes filled with Azuki red bean paste on the inside.
Meisan – Grape Popping Candy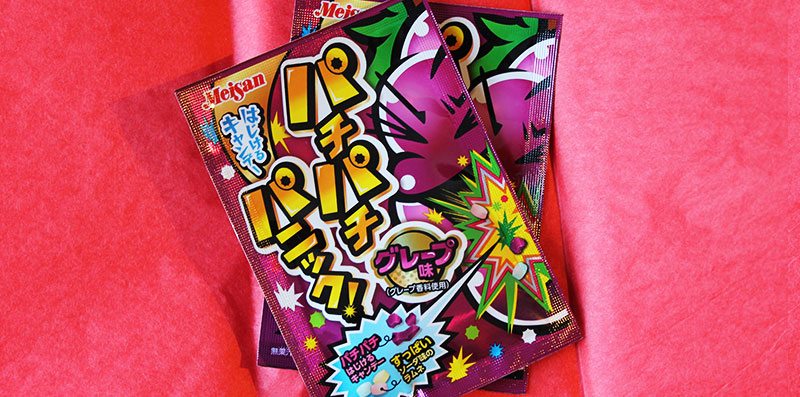 Another fan favorite from last month was Meisan's popping candy. Last month, subscribers received cola flavored popping snacks, this month, they enjoyed grape flavor! Which was your favorite, let us know in the comments below.
Kusugai – Sweet Candy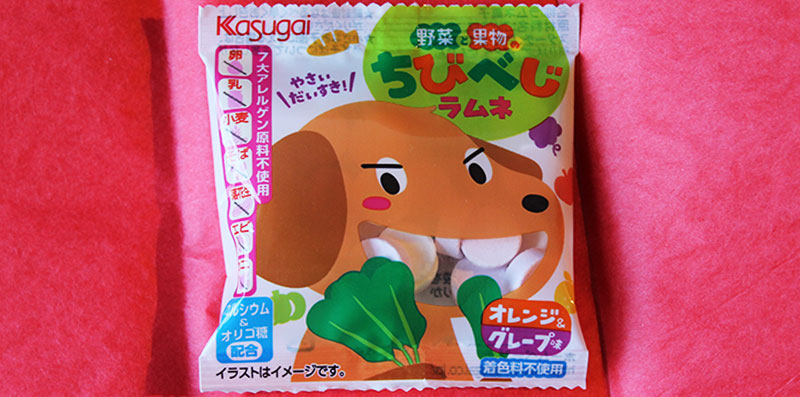 Kusugai's sweet candy are a lot like Smarties candy from the 90's. Each package comes with a different character on the bag shown "eating" the candy through their mouth.
Furuta – Super Mario Candy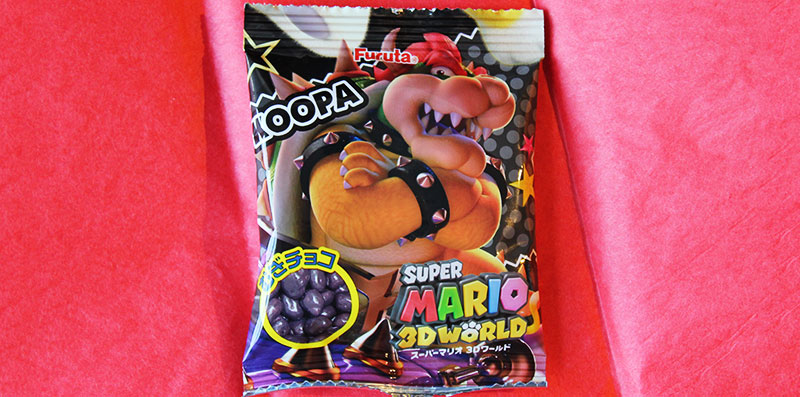 Super Mario 3D World candy! These candies resemble Nestle's famous Buncha Crunch snack. Similarities aside, they're both a tasty chocolatey treat. Each package features a character of the Super Mario series. Can you collect them all?
Hapi – Spicy Ramen Crunch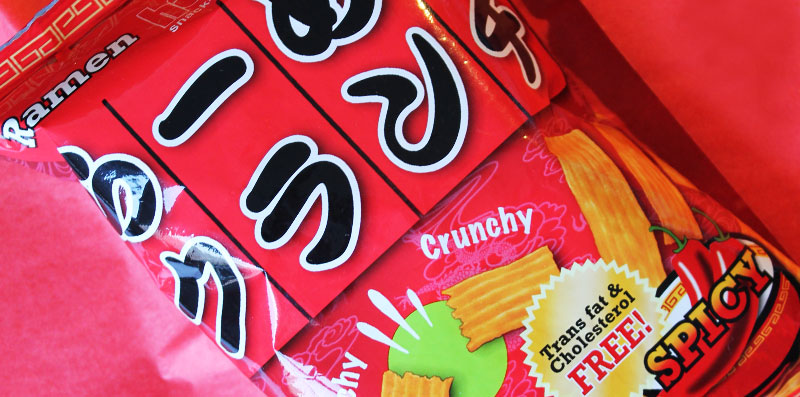 Finally, a real bag of chips! Last month our "chip bag" was actually a bag of sweet corn puffs, but our August subscribers got the enjoy the savory goodness of crunchy, spicy ramen chips!
Kameda – Rice Crackers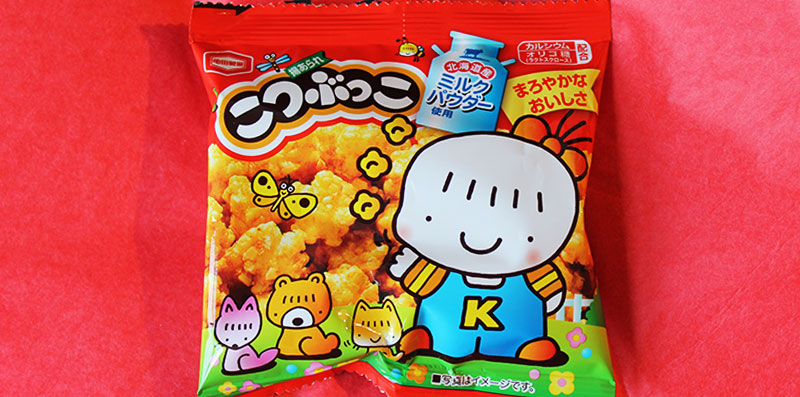 Kameda's rice cracker snacks feature cute characters on the packaging while each bag holds a handful of crunchy rice cracker "pops." Each pop, as we like to call them, combine sweet flavors and crunchy textures making you crave for more after every bite.
Meiji – Chocolate Yan Yan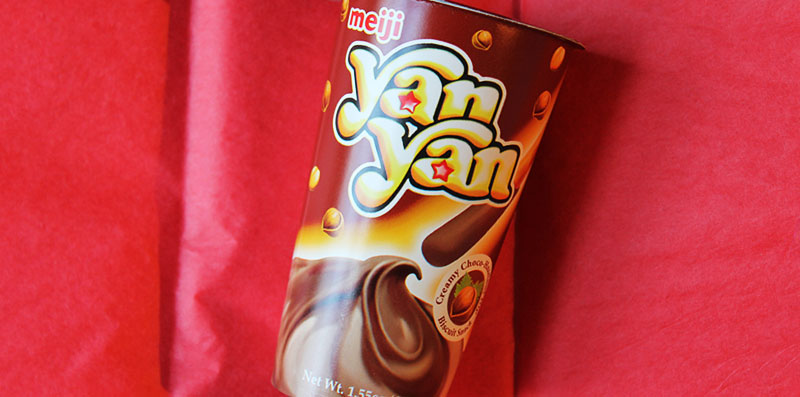 Lastly, we included a popular Meiji favorite, Yan Yan! This snack is becoming more popular over the world, so chances are you may have seen it before its debut in our box. Nonetheless, it's still a great treat where you dip biscuit sticks in a pool of chocolate dip to satisfy your choco-cravings.
Try Tasty Japanese Treats Today
Want to try out some tasty Japanese snacks yourself? Subscribe to next month's snack box and explore the unique Japanese snacks, candies, and treats that Japan Yum offers!