Today we present you with a marvel in Japanese chocolate confections: baked cheesecake Kit Kat. These are specially made Kit Kat bars ready for baking only found in Japan; baking a regular Kit Kat bar won't work. We had to try these out ourselves and got our hands on some. As a Japan Yum subscriber, chances are you'll be seeing these soon. 😉
To enjoy these sweet treats, all you need are some Japanese cheesecake Kit Kat bars and a toaster over (a regular oven should work, but we personally haven't tried it). Here's the process we used to bake these to perfection!
How to Bake Japanese Kit Kats
Unwrap bake-ready Kit Kat and place it on a foil wrapped tray.
Place the tray in the toaster oven and set it to 375 degrees (don't preheat it).
Bake the Kit Kats for 3 minutes, or until the tops start turning golden brown.
Remove them from the heat and let them cool off.
Enjoy!
Baked Cheesecake Kit Kat Bars in Photos
Unwrap the Kit Kat and lay it out on a foil wrapped tray. Discard the wrapper.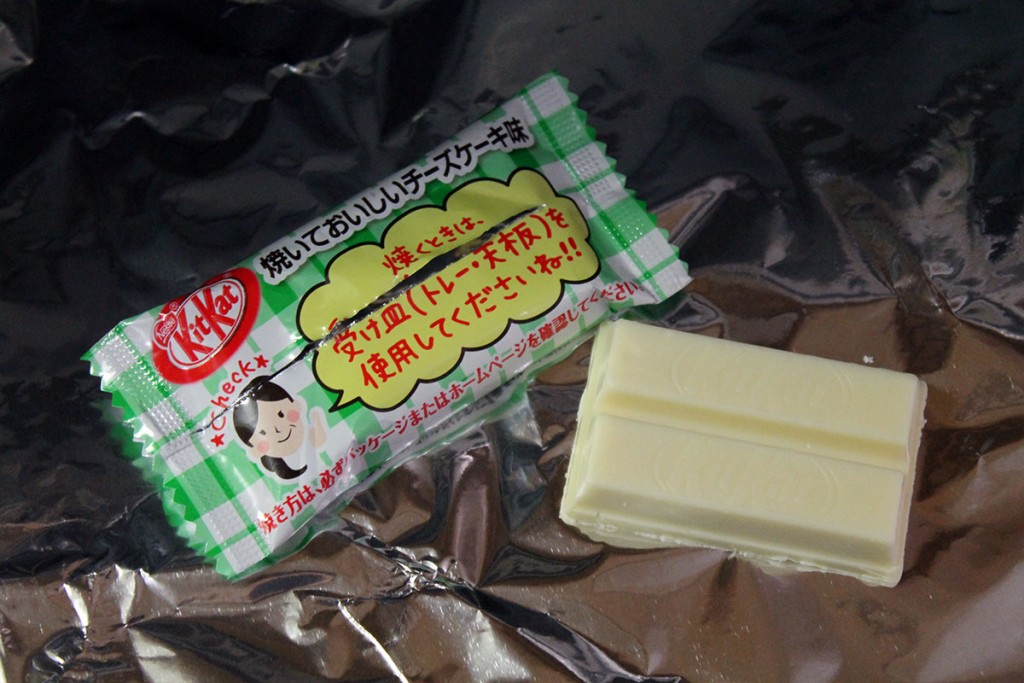 After about 1 minute the Kit Kat will start to melt at the base. It might seem like the Kit Kat is just going to melt away, but it won't; keep waiting. After about 2 minutes you'll start to notice the top bubble up and start browning. Wait about 30 seconds to a minute longer and remove it from the heat.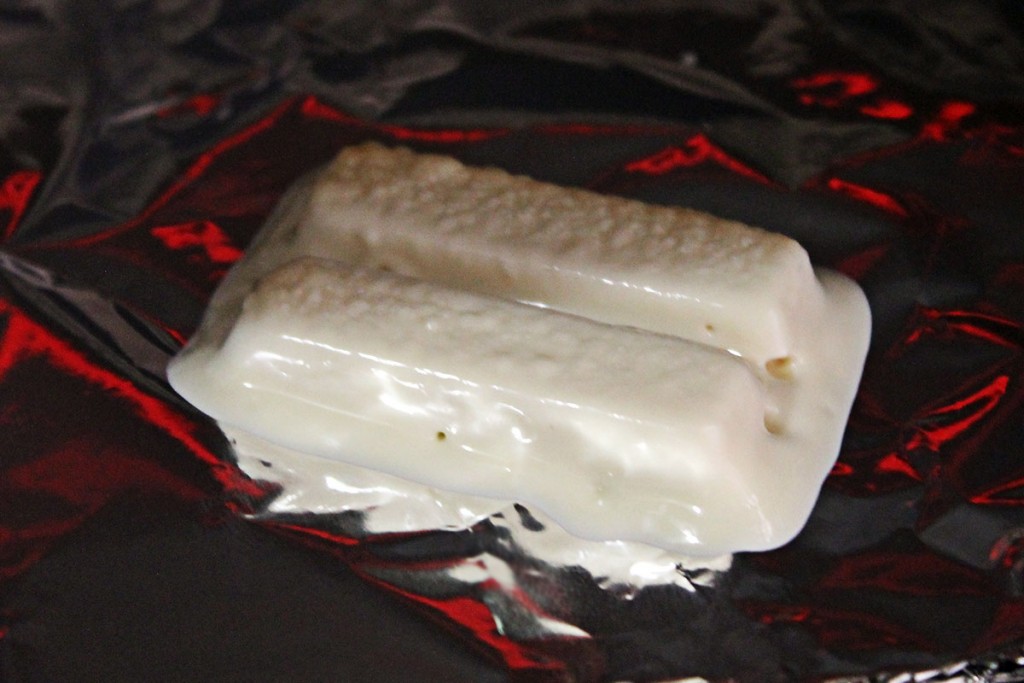 This is what the fully baked Kit Kat should look like. Let it cool off for about 5-10 minutes and enjoy your deliciously baked Kit Kat!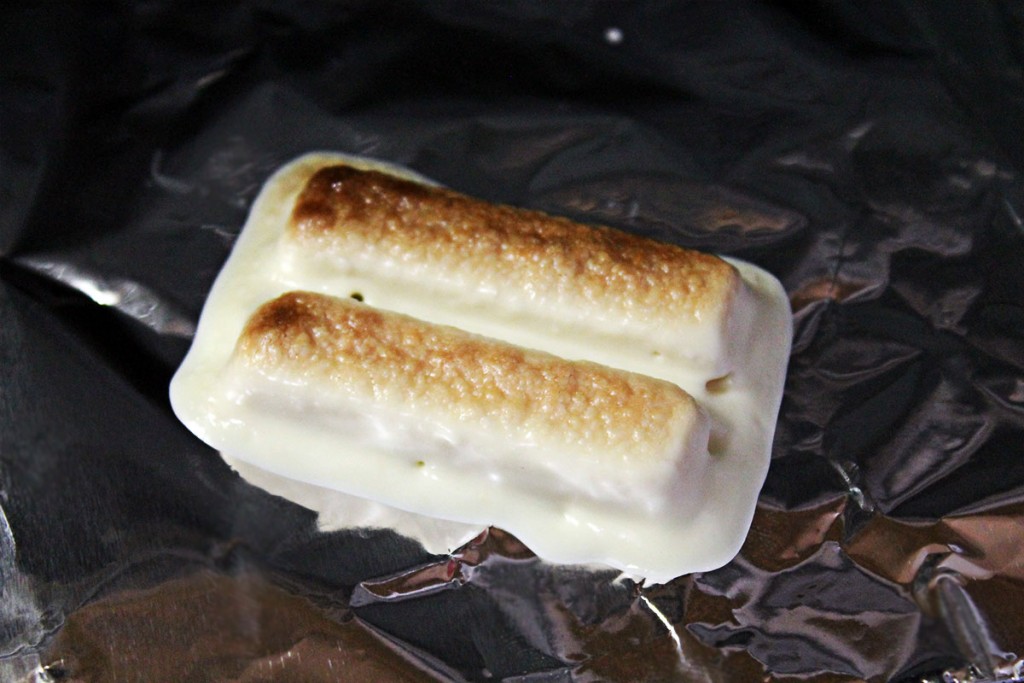 The Official Kit Kat Baking Video